Pizza Caterings & All Occasions, Catering in Vernon Hills, IL
277 Evergreen Dr


Vernon Hills, 60061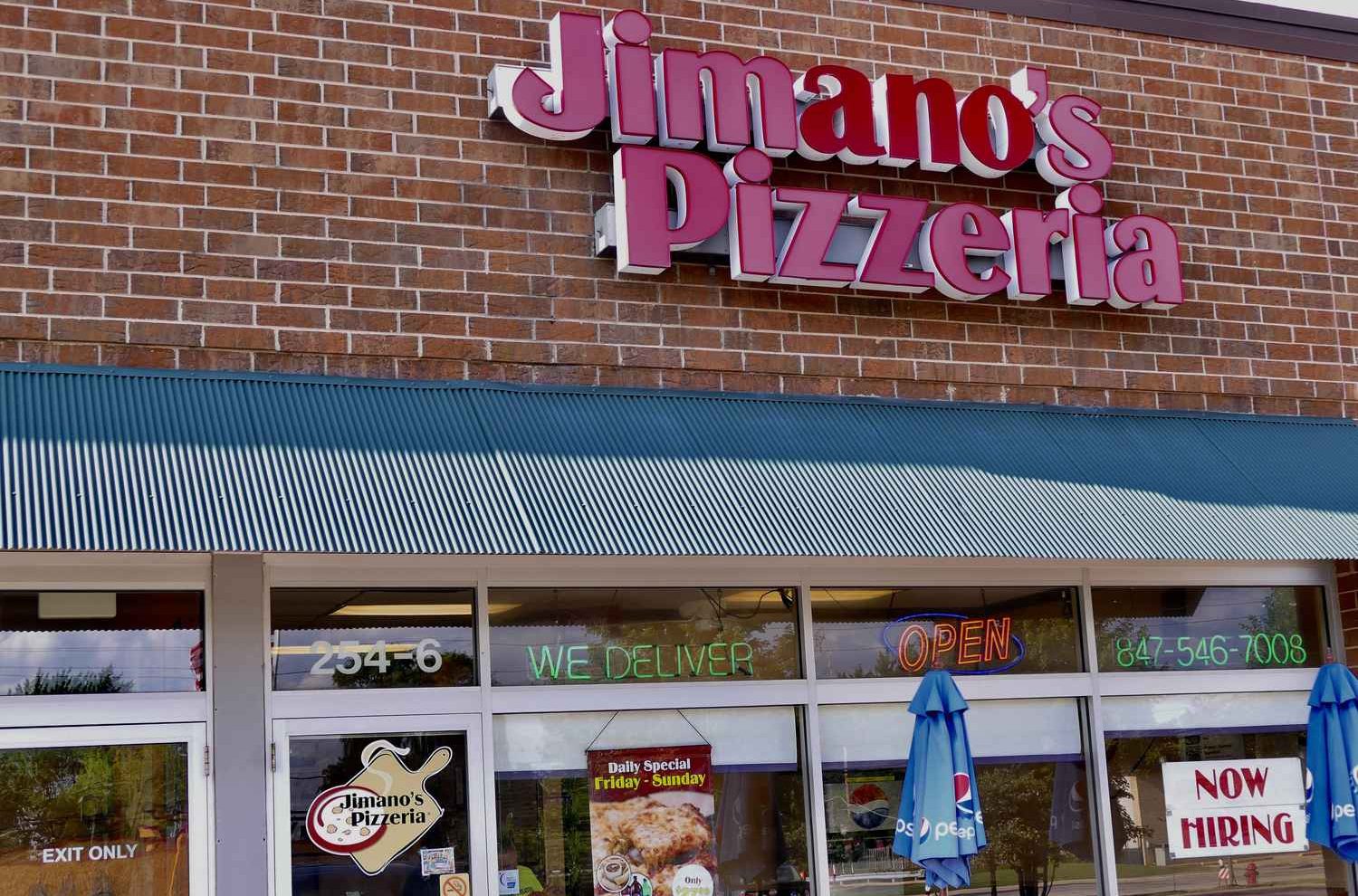 Catering Jimano's Pizzeria Vernon Hills IL
Nestled in smalltown Vernon Hills IL is one of the best tasting pizzerias you can visit. At Jimano's Pizzeria, we thrive on on making the best pizza and Italian dishes in and around the greater Chicago metropolitan area. Reminiscent of hometown old fashioned cooking with lots of quality ingredients and a lot more love and passion, you get what you expect and then some.
At our restaurant, you can enjoy anything from mouth watering pizza to indulgent pasta dishes to ribs and chicken and lots of side dishes and sandwiches. And now, you can bring all that goodness to your next event, special occasion, or party. Whether it's sunny, rainy, or snowy, you can count on our pizza catering services.
Pizza Catering Services in Vernon Hills IL
No matter what your event is, we know it's important to you. So finding the right caterer is also important to you. Your caterer should prepare food and beverages as though your event is just as important to them as it is to you. At Jimano's Pizzeria we care about our community and we care about your event. That's why we want to offer you nothing but quality and enjoyment through our trusted, competitively priced catering pizzeria services.
Services we provide:
Online Request Information or Order
Pickup or Delivery
Catering packages
Beautifully prepared and presented menu items
All utensils, plants, napkins included
Easy setup indoor or outdoor
Easy cleanup
And more.
Contact Jimano's Pizzeria today to find out more about our pizza catering services. To make things easier for you, we don't provide servers. Our food is meant to be shared and indulged by everyone. It's food for the people. Besides, by not offering servers, we save you money. That's just an added benefit to our catering pizza services.
All Occasions Catering in Vernon Hills IL
We are a small community, but we have a lot going on in our scenic home. There are special occasions happening all the time, whether it's autumn when leaves are changing, winter when snow is falling, spring when rain is falling, or summer when sunshine abounds. No matter the weather or the occasion, we can cater to you.
Our all occasions catering services include:
Birthday parties
Weddings
Graduation parties
Super bowl parties
Family Reunions
Baby Showers
Company functions
Sporting events
Fundraising events
Just about anything!
Pizza Catering Menu in Vernon Hills IL
Catering pizza to our community for their special events is something we love to do at Jimano's Pizzeria. We feel it's an honor to share our beloved pizza with the community. But our pizza catering services is not just about pizza, but about a whole lot more. All your favorite dishes combined into one incredible experience: that's what we offer through our pizza catering menu.
Our pizza catering menu include:
Catering Packages
Catering Appetizers
Catering Salads
Catering Pizzas
Catering Chicken
Catering Pasta
Catering Sandwiches
Catering Sides