Pizza Near Me in Waukegan, IL
938 N. Green Bay Rd.


Waukegan, 60085
| | |
| --- | --- |
| Monday | 10:30am - 11:30pm |
| Tuesday | 10:30am - 11:30pm |
| Wednesday | 10:30am - 11:30pm |
| Thursday | 10:30am - 11:30pm |
| Friday | 10:30am - 1:00am |
| Saturday | 10:30am - 1:00am |
| Sunday | 10:30am - 11:30pm |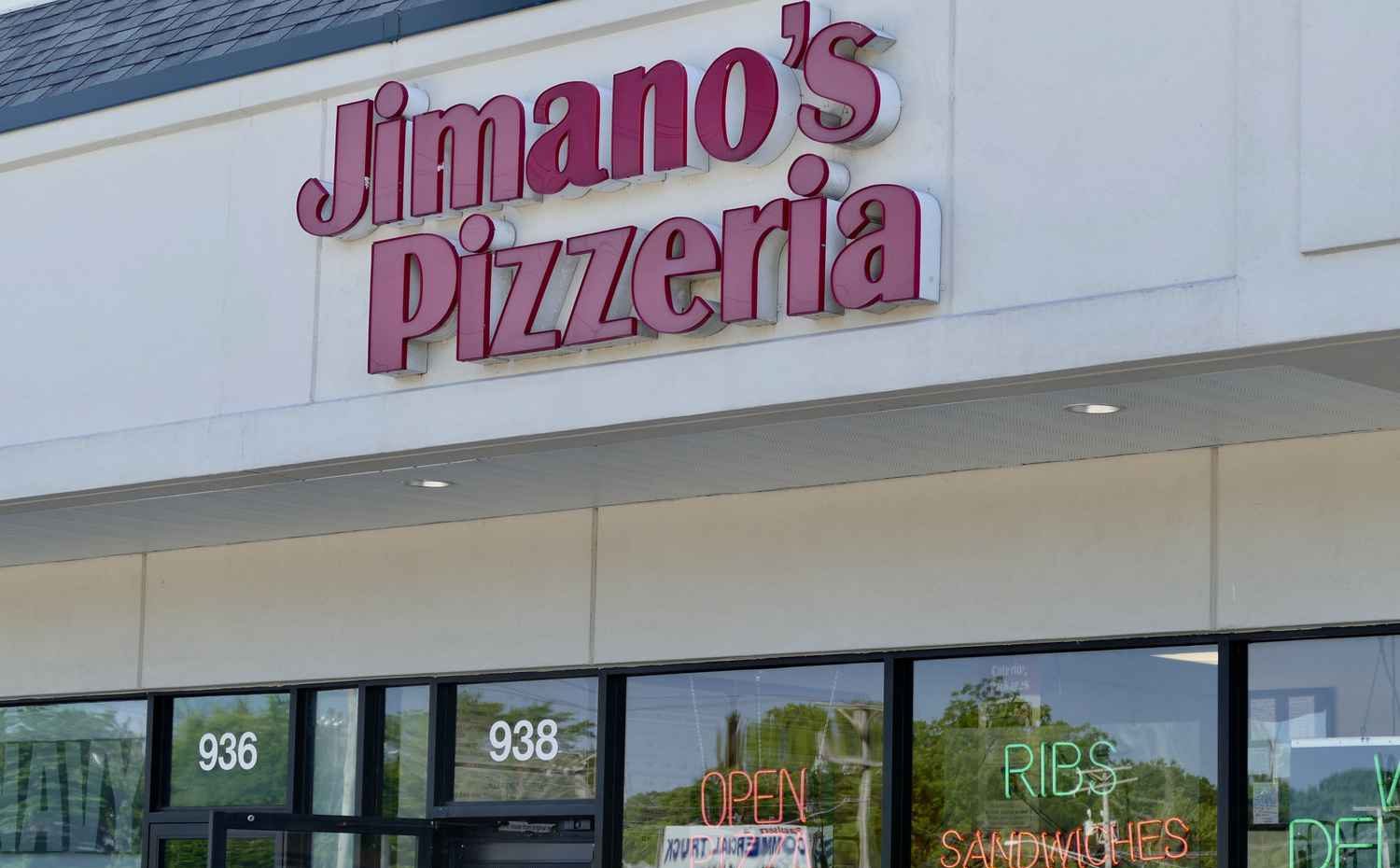 Nothing says pizza and beyond like Jimano's Pizzeria in Waukegan IL. Loaded with nearly 20 years of experience, this place is all about the pizza plus some. A little bit of mouth-watering something for just about anyone with a big appetite for yum.
Menu
Prices subject to change at anytime without notice.
Jimano's People
The people at Jimano's make up the people who run it and the people who love food meant to be enjoyed and shared.
About 20 years ago, the first location of Jimano's Pizzeria opened its doors in Waukegan, IL, to the community. The owners wanted to share its love for food with those who share the same sentiment.
When the doors opened in Waukegan IL, the owners had just three simple principles:
Quality
Customer Service
Community.
And it has come a long way since 20 years ago.
Quality
Quality is all about the food, the people, and the service. Starting with food, before the owners opened its doors, they spent years perfecting its sauces. Those were years well spent. Plus, we use only the best ingredients, including only hormone-free chicken. We know that taste is best discovered in the freshest of foods.
We don't take shortcuts with frozen foods like vegetables.
We don't skimp on the good stuff, especially good, quality Wisconsin-made cheese, which we cut in-house and blend.
We don't copy recipes! We make our pizza sauce, red sauce, bbq sauces, and wing sauces from our own original tried and true recipes.
Not only is it about quality, good tasting food, but it is about spending quality time in the kitchen with loved ones, friends and family included. And the latter is what makes it all worth it: quality people. Great people and great food make for a great combination. But the service is what tops the cake.
Customer Service
Did we say family? You are family!
Quality customer service is all about the experience — so we treat you like family, just the way we would treat our loved ones. We at Jimano's love the entire experience, from making the food we enjoy so much to sharing it with the people we love to making sure those who visit us are well taken care of and enjoy every bit of it too.
We know that a simple mistake can turn the experience upside down. We strive to ensure that does not happen. It is your hard-earned money you are using to enjoy our food, so there is no reason customer service should not be exceptional.
If you have an issue, let us know — we'll take care of it with an understanding smile and a determination to turn any issue into an opportunity for you.
If you have a suggestion or comment, feel free to inform us — we love hearing what our guests have to say about anything.
If you love what you see and what you eat, then let us know, too — it's always nice to hear a good thing or two.
Without you, we can't exist. Our success is determined by your experience. We appreciate you for taking time out to come enjoy our food. We also appreciate any feedback you give — it's how we grow as much as a business and as a member of the community.
Community
We are all about the community. At Jimano's Pizzeria, we are a part of the community, and we know the community is a part of us. For that reason, whenever the need arises, we get involved. It's important. It's socially responsible. And it's what we like to do. From participating in fundraisers to feeding the homeless to sponsoring youth events to knowing that our environment matters. If fact, when it comes to the health of the community, we understand our environment matters, so we use only recyclable and BPA free containers.
The Jimano's Pizzeria Experience
So, what makes our food so special apart from the quality and exceptional customer service that accompanies it? The best way to find out is to actually come to Jimano's Pizzeria in Waukegan IL and get a taste of the experience for yourself.
You can view our full menu and all our specials to see what appeals to you. And because we think our food is something tasty and special for everyone to try, we offer convenient services so you can have it just about anywhere. We offer both pizza delivery and pizza catering.
Pizza Delivery in Waukegan IL
Eating at Jimano's Pizzeria is always a good time, but some people sometimes just want to eat good food at home but not have to cook it. You are in luck!
At Jimano's Pizzeria, you can either pick up or else we can deliver. All pricing includes:
Utensils
Plates
Napkins
Condiments, if needed.
So, you can enjoy Jimano's quality, yummy food at home. If you pickup, we will greet you with a smile. If we deliver, we will still greet you with a smile. And in either case, your food with be fresh and warm — just the way you like it.
Pizza Catering in Waukegan IL
Catering pizza and our other Italian food items at your next event or function is what we are here to do. What kind of special occasion are you planning? We take the stress off the cooking part and bring the food straight to you — while it's still piping hot — wherever the venue is: at your home, your church, your school, or elsewhere.
We have all that you need: food, drink, and customer service. The pricing of catering always includes the price of the extras, like:
Utensils
Plates
Napkins
Food containers
Serving items
Condiments
Etc.
We do not, however, provide servers. We believe our food is best when served and shared among family and friends. But it also helps you save money, so you get the best of both benefits!
Want Good Food in Waukegan IL? Come Visit Us Today
Waukegan IL, the county seat of Illinois and within the Chicago metropolitan area, is a place where families can enjoy time together. Outdoor recreation is abundant. Home to around 85,000 people, it's a place where neighbors care about each other. It's a place where people help each other out. It's a place where you like to go have a good time after a long day or week. At Jimano's Pizzeria, it is why we made Waukegan our first home, and why we continue to stay and enjoy the community. Everything about Waukegan is everything about us.
So now that you know a little about us, it's time for us to know a little about you. Come in. Visit us in person or online. Order something tasty. Share a story. And make memories.